stories, perceptions, memories and futures of migration attitudes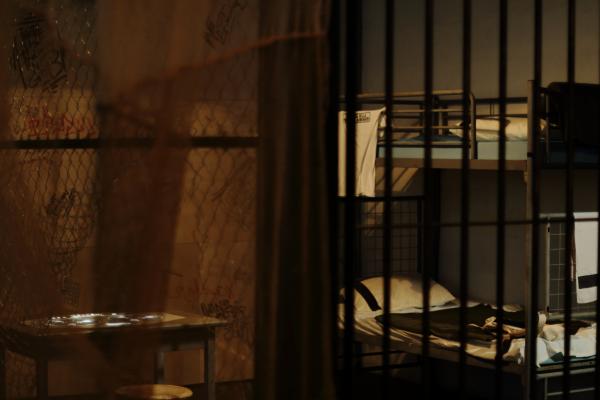 Time's Up have spent the past two years unravelling of the past, present and future of many socioeconomic developments, from neo-imperialism and migration through the lore and law of the sea. It seems that migration has become one of the most visible effects of many of these developments. We have unearthed and tried to disassemble, understand and reconnect the stories, perceptions, memories and futures of migration attitudes and policies, the causes and effects, the possibilities of and hopes for change.
Our latest work, "Mind the Map" is one result of this research. The installation, a physical narrative, tells the fictional but all too real story of a young European woman, who is wrenched from her comfortable life as she rescues floundering migrants whilst on an recreational sailing cruise in the Mediterranean. The repercussions of this simple, seaworthy and humane action are explored through the installation as she battles with the ensuing challenges and decisions.
A "Physical Narrative" is an explorable and haptic space, inviting the visitor to discover the stories embedded within it playfully and following their own particular interests. This particular physical narrative is set against a background of stories of fictional and real migrants. It is infused with questions of freedoms, responsibilities and the futures we want to live in. At once a narrative, an installation and a giant Mindmap, the piece welcomes exploration and reflection.
Site:
le lieu unique, center for contemporary arts