The Past and The Future Present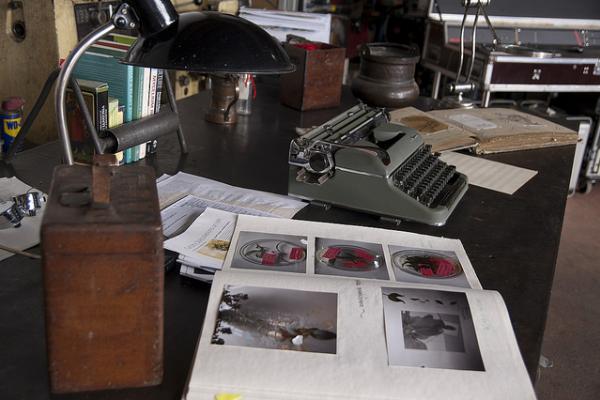 On April 30th, PARN - Physical and Alternate Reality Narratives - will be festively brought to its official end. On this day, project partners Time's Up (AT), FoAM (BE), Blast Theory (UK) and Lighthouse (UK) will draw a Notational Resume on all sorts of activities that PARN embraced over the last two years. Even more importantly, they will celebrate their fruitful cooperation.
PARN kept us challenged, excited and entertained in the best and broadest senses of the words. As a pan-European project, made possible with the support of the Culture Programme (2007 - 2013) of the European Union, it allowed all us involved to develop our interest in the incorporation of narrative into physical and online spaces. It allowed us to build narrative worlds that embed themselves into the physical-virtual crossover that all partners' projects have occupied over the past decades, as well as enabled and widened a network of practitioners active in similar realms of research and production.
Apart from being delighted that we had the chance to design, develop, create, exhibit and analyse contemporary forms for storytelling over the last two years, which would already in itself be reason enough to raise our glasses, there is an additional occasion to have another glass.
This occasion is Future Fabulators. Time's Up's next pan-European project. While not commencing until September 2013, the official commitment on behalf of the Culture Programme of the European Union is already gracing our inbox. Time's Up, once again together with FoAM and new partners AltArt (RO) and Madeira -ITI (PT) will take the chance to develop physical stories of possible European futures. We anticipate that Future Fabulators will be a fertile cooperation between inspired and inspiring partners and would like to pre-empt the project start with a small celebration as well.
We invite you to join us to celebrate the past and the future of our pan-European collaborations on 30 April 2013, to see some of our creations and imagine some ways forward.