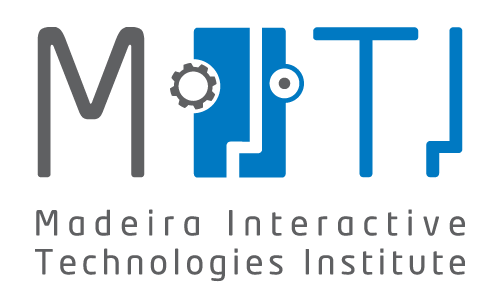 The Madeira Interactive Technologies Institute (Madeira-ITI) is an innovation institute as defined by the statutes of the University of Madeira and established as an associated independent non-profit R&D organization whose founding members are the University of Madeira, Madeira Tecnopolo S. A. and Carnegie Mellon University. The Madeira-ITI operates in the interdisciplinary domain of human-computer interaction encapsulating contributions from computer science, psychology and design in order to address/engage in important scientific and technological challenges that are both relevant to society and have significant economic impact.

The research mission of the Madeira Interactive Technologies Institute is to expand understanding of human experience and interactive technologies through basic and applied research that is innovative and responsive to manifest real-world needs using multi-disciplinary collaboration drawing on varied perspectives.
 
Our vision is to become an influential and internationally recognized center of excellence for research and education in interactive technologies and to advance the strategic development of the University and of the region of Madeira through solutions and approaches with economic impact and scientific significance. In pursuit of this vision, we strive to build national and international collaborations and partnerships with business and industry as well as other research and educational institutions. We seek to develop creative synergies between education and both practical research and exploratory development while remaining firmly anchored in the realizable and the practicable.
 
Therefore, the activities of the Madeira Interactive Technologies Institute pursue the following goals:
to develop capacity in a sustainable setting that welcomes interdisciplinary research and innovation in interactive systems and services through communications, network, and information technologies.
to advance education in the fields of human-computer interaction and software engineering through international multidisciplinary graduate programs that develop new leaders and pioneers.
to explore and expand the potential of technology to enhance human communication by designing and developing novel systems and services and by investigating their use and effectiveness in real-world contexts.
to bridge the gaps between software engineering, interaction design, and service design by developing practical tools and techniques, theory and practices centered on meeting genuine human needs.
 
In order to achieve those objectives the institute draws on 3 core competences or perspectives (Human Sciences, Computer Science and Software Engineering, and Design and Creativity) that provide a broad expertise in different domains. A number of application areas are defined that are transversal to M-ITI's core competences (Sustainability, Assistive Technologies, and Digital Culture), drawing from the different perspectives to achieve the interdisciplinarity required today for having a real world impact in human experience through the use of interactive technologies. These application areas exploit the synergistic and complementary nature of the expertise at M-ITI. Consequently, M-ITI leverages from a unique multifaceted approach to research and education. This "T" shape structure within M-ITI seeks cross-fertilization and makes use of a "vertical" expertise in each of the core competences, but applied to a broader set of problems.